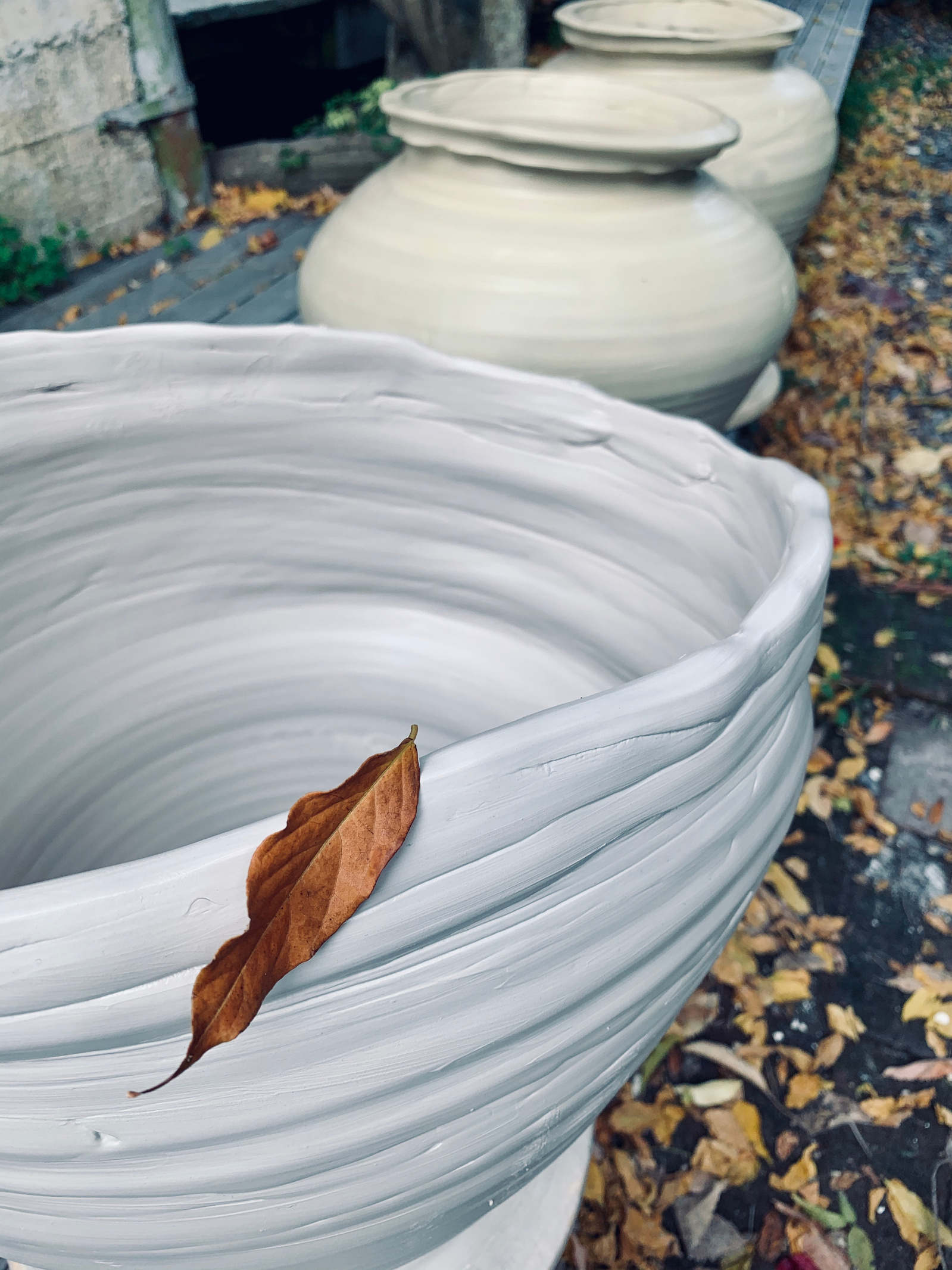 On making and mistakes. With that image set in ones mind ? Today the porcelain was to wet to add to but as the weather is freezing I blazed away with heaters on , to try and get the base shap ready for cutting this afternoon ..
The forms I had in my mind would not hold the stress of addition .. decision made flicking through a book on old 16th century pots I decided on another shape . Which in turn needed bellowing out of the shape more …and more stress on the to wet clay …
But as often said progression is movement …
My work is often mistakes that are put together pieces of thoughts ….that change … shapes that form from motion rather than my thoughts ….and the acceptance of this …. what is beauty ?
The stoneware clay held up better to this morning's movements ….hopefully this afternoon I can do something with the porcelain pieces and find beauty in these forms